Here are the flagship products that will be unveiled at CES2013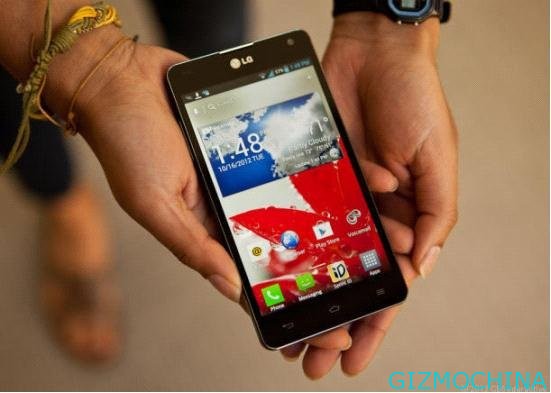 CES 2013 (Consumer Electronic Show) is the biggest electronic exibithion will be held at USA and there will be lots of new product and manufacturers show their flagship product, the new listing hot product will be emerge.
The new Android tablet and smartphone will be available in within few weeks from now, while the popular manufacturer has been ready to unveiled their product and some manufacturer still hidden their flagship product and not been officially confirmed.

We have make some prediction from the popular manufacturer and those manufacturer will be show off their flagship product for CES 2013.
HTC M7
December 5, the news says, that HTC may be ready ship 400-500 million units smartphone in the first quarter of 2013, the new smartphone is HTC M7. The message also pointed out that the HTC M7 will be integrated aluminum fuselage design process, equipped with 13 megapixel rear camera and Qualcomm quad-core processor and a 4.7-inch 1080p Full HD screen, the most upgraded version of HTC One X. If the news is true, this will be the HTC Butterfly imminent with a 1080p masterpiece.
LG Optimus G successor
December 6, there is news that LG will soon launch their new Android smartphone in 2013, the successor of a LG Optimus G flagship smartphone, but may not be rushing to catch CES 2013 pace, and in a little later some of MWC 2013 It was unveiled. As for which a device may become the successor of the LG Optimus G, outside of the high charge code E940.
Look at the burst of the information from the latest run sub-applications, this mysterious LG Optimus G successor or will be equipped with a 1080p resolution Full HD display and a Qualcomm Snapdragon S4 Pro processor and Adrena 320 display unit. Although E940 is found that AT&T will be customized, but LG also took the lead in the Korean market launch of the international version of the F240.
Samsung Galaxy S4
While we have take a discussion on Samsung Galaxy S3 successor within the next month, the rumors is available on the Internet. This is because after Samsung announced a period of official video for their future product, there will be a "new product" called Galaxy S4, but we still have to wait until Samsung show their new Galaxy S4 at CES 2013
Samsung flexible screen
Samsung's new rumors not only stay on top of the handheld devices, including the Samsung screen hardware technology innovation. Reuters quoted an analysis of reports that Samsung may introduce non-friable flexibility screen, and deployment in the Galaxy S4 future or Galaxy S5 smartphone.
Samsung Grand Duos GT-I8092
A long time ago, people in the streets outgoing Samsung is developing a similar Galaxy Note 2, but not with the new S Pen smartphone. In accordance with the practice of the Samsung, this new product is likely also has a 5-inch large screen smartphone and likely with Grand Duos GT-I8092, right on the numbers. The hardware is expected to carry a relatively low-end WVGA resolution screen and a 1.4GHz quad-core Exynos processor, as well as a 2100 mAh lithium battery. This naming can be linked with dual card dual standby Android smartphone. Regardless of the hardware specifications outgoing no credibility, perhaps 5-inch WVGA resolution screen is not too cold.
Samsung Galaxy Note 3
Galaxy Note Series smartphone found a very good balance between tablet and smart phone, Samsung also likely to continue to offer the strategic product plan of the smartphone tablet or also known as "Phablet" device. Recently, there is a news that Samsung will launch a 6.3-inch super-large smartphone as we mention as Galaxy Note 3, between these messages and Korea Times article on Samsung introduced a 10.1-inch flat-screen, and the current 5.5 inches Galaxy Note 2 between the dimensions of the device reported coincide.