Samsung Galaxy Grand, 5-inch smartphone unveiled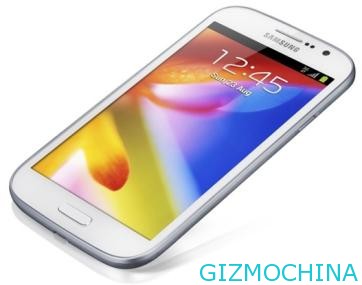 Samsung Galaxy Note and Galaxy Note II is no longer a choice of large screen smartphone that owned by Samsung. Companies based in South Korea has just introduced its newest big screen smartphone that called the Samsung Galaxy Grand.

However, do not expect that the phone would give an equivalent specification with the Galaxy Note. This phone has a 5 inches screen size with a resolution of 480 x 800 pixels. Of course, very much in contrast to the trend of full HD phone as it currently present in the market.
In addition, this phone comes with a dual core processor with a speed of 1.2GHz. There is an 8 megapixel rear camera that comes with a backside illumination sensor (BIS) and the ability to record full HD video. Not to forget, there is a 2 megapixel front facing camera.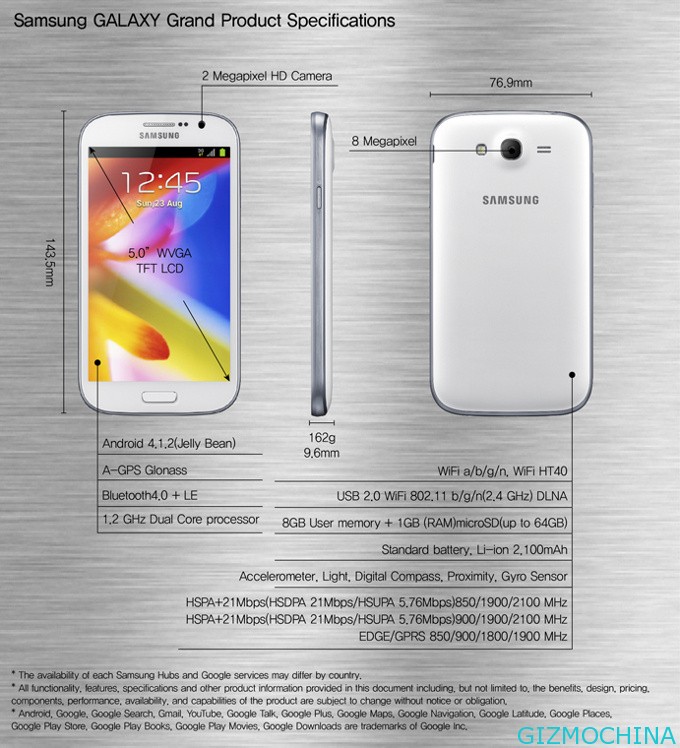 This phone also comes in two versions, namely the dual SIM card (GTI9082) and single SIM card (GTI9080).
The Galaxy Grand is running Android OS 4.1.2 Jelly Bean. Regarding the price and launch date to the market, the Samsung still keep it a secret but considering the specifications of Samsung Galaxy Grand relatively middle course then we estimate the price of the Galaxy Grand will be the same as Samsung Galaxy Ace or about $ 300 – $400 USD.