ZOPO ZP950, 5.7 inch Android smartphone with 1,999 yuan price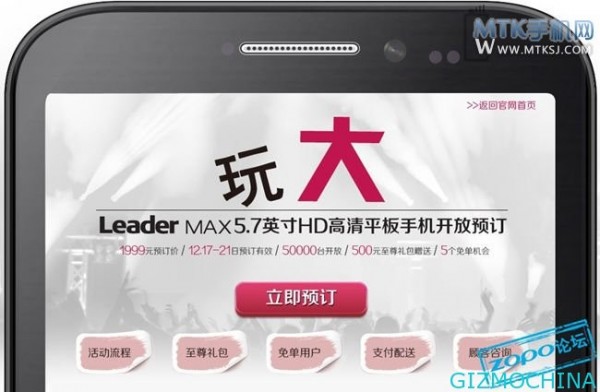 While we have covered the news about ZOPO Leader Max before, is now we happy to inform you about the good news, because ZOPO leader max is now ready in the market with model ZP950 but we face to two model that available on the market today, ZOPO ZP900 and ZP950.

We got a lots of different between ZOPO ZP900 and ZP950, while ZP950 packs with 5.7 inch screen size, quad-core processor and ZP900 packs with 5.3 inch screen size and powered by dual-core processor.
But now we focus on ZOPO Z950 (wich has 5.7 inch screen size) since this phone ready ope the pre-order from December 17th until December 21st with a start price of 1,999 yuan, and ZOPO is preparing 50,000 unit for the first batch.
The ZOPO ZP950 packs with 5.7-inch giant screen of 1280 x 720 with 720P IPS LCD technology, sports with 1GB of RAM + 4 GB of ROM + 32 GB expanded SD card. Appearance 3.7mm to narrow frame design, ultra-light magnesium alloy. This phone is powered by 2500mAh high-capacity polymer battery, support WCDMA / GSM dual-network standard, there is 8 megapixel rear facng camera and 2 megapixel front facing camera, 1080P full HD video playback with sound, and equipped with the latest Android 4.1 Jelly Bean operating system.
To buy ZOPO ZP950, please visit: Android-sale.com