Video: comparing Huawei Ascend Mate with another smartphone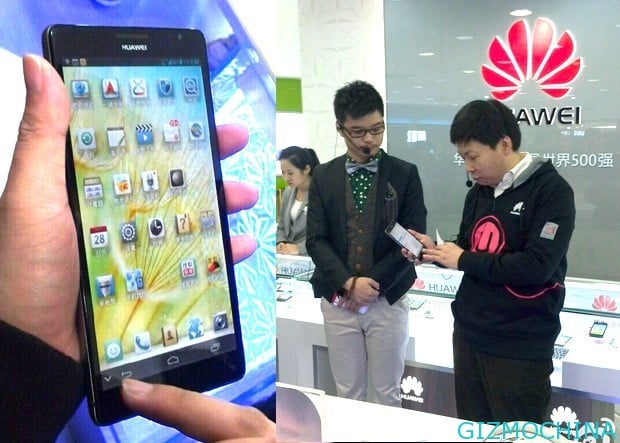 Huawei recently known ready to launch the smartphone with a screen more than 5 inches on display at CES 2013. The handset is called the Huawei Ascend Mate is ready to carry the screen of 6.1 inches with a resolution of 1080p.

Huawei Ascend Mate seen being taken by one of its executives is Richard Wu in front of the fans who gathered at the Huawei store located in Guangzhou. According to the leaked, Ascend Mate will use K3V3 Hisilicon chip 1.8GHz quad-core plus a 4000 mAh battery. 9.9 millimeters in thickness and will be priced below 3000 yuan or about $480 USD.
According to Richard Yu, the final specifications of Huawei Ascend Mate could have been slightly changed. CES 2013 will be the time for Huawei to prove how big the size of the handset acts than many other Android handsets.