YeeZone S3 Mini, the Galaxy S III knock-off from domestic manufacturer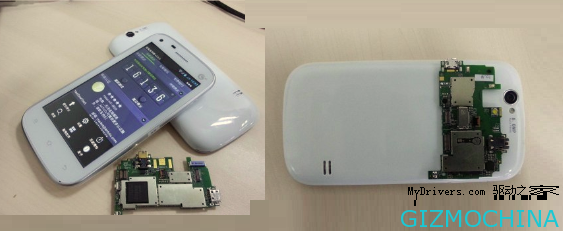 If you're prefer to buy cheaper smartphone and need the function rather than a brand name, you can choose the one of smartphone which built by domestic manufacturer, the one of those smartphone is YeeZone S3 Mini, this is the Galaxy S III knock-off.

The YeeZone S3 Mini has a similar design with samsung Galaxy S III but the size dimension is more smaller than the real Galaxy S III, while teh specs is fairly enough for your need.
Powered by Quad Core Exynos 4412 processor at least also found in the Samsung Galaxy S3 and the Samsung Galaxy Note 2. Meanwhile, to make it better, this phone also running Android 4.1 Jelly Bean and sports with 1GB of RAM, 4GB of internal memory, 4.5-inch screen, 8 megapixel main camera and 2 megapixel front-facing camera, and 1800mAh battery capacity.
You can buy this phone about $150 price tag.