Yet another leaked picture of Huawei Ascend Mate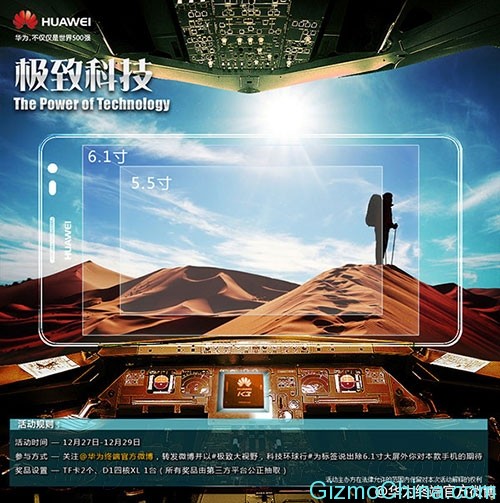 After we've covered the news about Huawei Ascend D2 picture, is now we have the leaked picture about Huawei Ascend Mate, this phone has been unveiled by Richard Wu from Huawei and now we have another picture we want to show you.

The Huawei Ascend Mate will be officialy introducing at Consumer Electronic Show in USA on January 2013, but the leaked picture is re-exposure again with few detail, so you can see those picture after the break.
Huawei Ascend Mate will packs with 6.1-inch screen size, this smartphone will beat the Samsung galaxy Note 2 which has only 5.5 inch screen size. This phone will be support for 1080p playback and has a touch screen capability, powered by 1.8GHz Hass K3V3 quad-core processor, with 2GB of RAM. In addition, the smartphone will be equipped with a 4000mAh large capacity battery, and a thickness of less than 9.9mm.
Here are the leaked picture of Huawei Ascend Mate Android smartphone :