ZOPO ZP600 Libero 3D smartphone has been released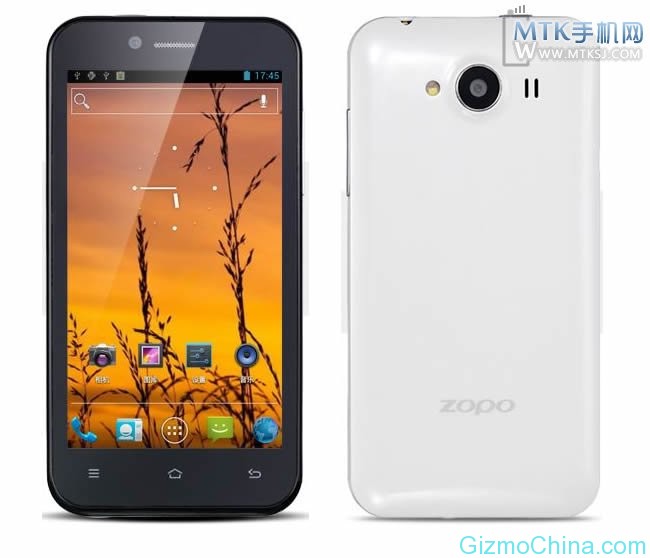 3D format is now often shown in theaters as well as in the family room, but now you can view 3D on the smartphone, that will change the way customers interact with the devices.
Mobile phones with 3D screens capability have been offering multimedia experience to a new level, providing the ability to capture and not only view in 3D through a high-definition display, but also offers the ultimate experience 3D without special glasses for consumers.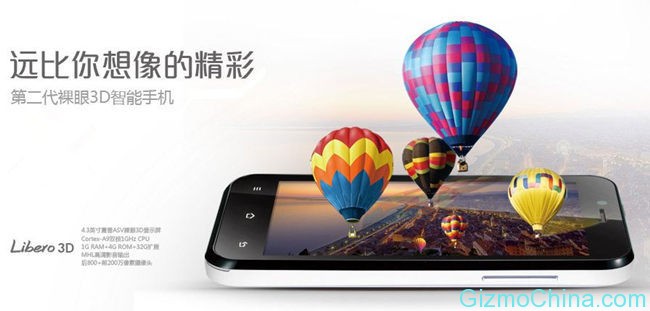 ZOPO is the one of domesitc smartphone manufacturer has been introducing 3D smartphone without sepcial glasses so the user can view the 3D effect directly. Thats called ZOPPO ZP600 Libero 3D Android smartphone, that will change the way customers interact with the devices.
This is the second generation 3D smartphone come from ZOPO after they released the ZP200 (Shining bright) and now they introducing ZOPPO ZP600 Libero 3D as the upgrade version, has  excellent 3D video effects, also new 3D camera automatically adjust the depth of field and other functions, in every excellent aspects.
ZOPPO ZP600 Libero 3D will be equipped with a 1GHz Cortex-A9 dual-core processor from MTK6577 platform, sports with 1GB of RAM and 4GB internal memory, upgradable to 32GB through external storage.
This phones is use Sharp ASV screen as same as with ZP200 with 4.3 inches 3D LCD screen (without glasses), the resolution is the same with QHD 960 x 540 level. Packs with 2 megapixel camera and 8 megapixel rear facing camera with flash light, the ZP600 running Android 4.0 Ice Cream Sandwich operating systems
The ZOPO ZP600 Libero 3D has rouonded corner design, avaialble in white, red, yellow, green and black variety shell color for the user who want to match their need and style. ZP600 has 126.9 x 64.5 x 11.2 mm body size dimmension, compared to ZP200 this ZP600 has more slimmer design, but powered with great battery which powered by 1,640 mAh battery capacity.
You can order the ZOPO ZP600 Libero 3D Android-Sale.com