Detail Picture of ZTPad N6 Android smartphone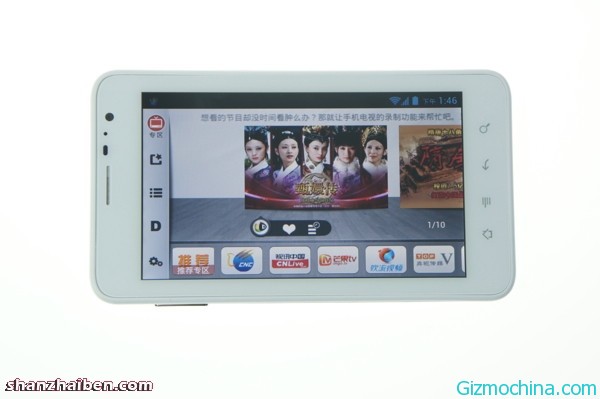 We've ever covered the Zenithink ZTPad before, this is one of the smartphone products come from domestic manufacturer, the interesting think for this smartphone is the screen size, ZTPad equipped with 6-inch screen size so this product is called a Phablet (Phone and Tablet) rather than called a phone.

This phone is powered by MTK6577 A9 dual-core chipset, sports with 1GB of RAM and 8GB of storage, in addition to 6-inch capacitive screen with 800×480 resolution, this phone running Android 4.0.4 Ice Cream Sandwich OS.
The Zenithink ZTPad is running on WCDMA/GSM network, support for 3G, WIFI, Bluetooth and GPS capanility, there is also front facing camera and 5 megapixel rear facing camera thats support for 1080P video decode, packs with Micro USB, Micro HDMI, and powered by 2800mAh battery capacity, while the dimesion is 171x95x10.5mm size in 280g weight body.
Here are the detailed picture of Zenithink ZTPad 6-inch Android smartphone: