IdeaPad Yoga 11s now powered by Intel processor and Windows 8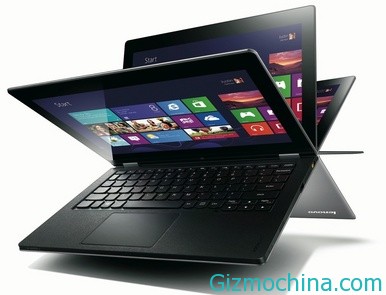 You may still remember the Lenovo ultrabook IdePad Yoga 11 and Yoga 13 ? This is thin laptop series from Lenovo has a touch screen technology and can also be folded to 360 degrees. Both devices introduced in August last year.

Yoga 13 has a specification of the 13-inch IPS touch screen with 1600 x 900 pixel, packs with 128 GB SSD and powered by Intel Core i5 processors, and priced around  $1000 USD. While Yoga 11 has lower specs, the 11.6-inch touch screen and powered by Nvidia Tegra 3 processor.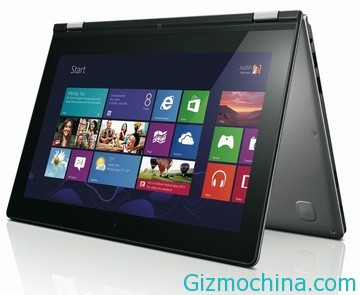 This time, Lenovo announced a similar device which is an upgraded version of Yoga 11. The device is named IdeaPad Yoga 11s, with the difference in the processor. If on Yoga 11using the Nvidia Tegra 3 and this Yoga 11s using Intel processors and Windows 8 operating system. Yoga 11s powered by Intel Core i3 processor, 4GB RAM, and a 128GB SSD, offers with $ 799 price.
While fomerly Yoga 11 powered by ARM-based processors, the battery life has 2X than Yoga 13 battery endurance. The new Yoga 11s with Core i3 can run up to 6 hours. Besides 1,366 x 768 screen resolution, there is also another option for 1.600 x 900 resolution. Lenovo IdePad is planned to available on the market in June.