Alcatel released OneTouch Scribe series 5-inch smartphone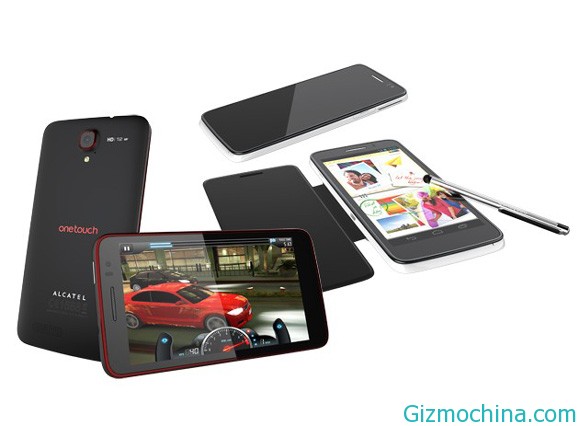 Afetr we've covered the new One Touch lineup from Alcatel, is now we happy to introducing the all OneTouch Scribe series from Alcatel, this manufactirer is actualy TCL for Chinese market.

The new Alcatel OneTouch Scribe X is the 5 inches screen size Android smartphonewhich display on CES 2013. There atre three version of OneTouch which showed in CES 2013.
There are three version of the One Touch Scribe lineup which show on CES, there are low-end series of Scribe HD, this is an another version of OneTouch Scribe. The other one is OneTouch Scribe X as a high-end version with a quad-core processor, high-definition display and stylus.
Butu there is a little different between thos smartphone, since OneTouch Scribe HD is powered by quad-core 1.2 GHz MTK6589 chipset, the Scribe X is powered by higher frequency which running 1.4Ghz clock-speed.
The other different is the main camera, Scribe HD is packs with 8 megapixel main camera while the Scribe X is packed with 12 megapixel camera. Inadditoon powered by 2500 mAh battery capacity and running Android 4.1 operating system.
But, both phone has a good specs and has a 5 inch screen size. Unfortunately, there is no information about the price and launching date for now.