The Huawei Ascend P2 leaked on the net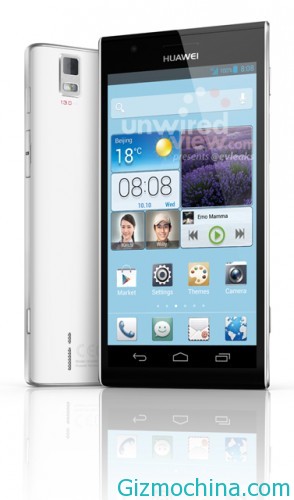 Huawei is ready to unveiled their flagship smartphone, we've ever covered the rumor before but now we have got a detail leaked information about the specs of new Huawei's Android smartphone, thats Huawei Ascend P2.

In these leaks, revealed that this phone will come with a screen measuring 4.5 inches. However, Huawei will also embed full HD 1080p display on this phone.
In addition, this phone has a specification that is not inferior to the other high end phones on the market. First, on the part of the processor. This mobile phone comes with a quad-core processor with a speed of 1.8GHz. Not only that, this phone comes with 2GB RAM and 13 megapixel rear-camera.
This phone is becoming the successor of the Ascend P1 which is also offering the 13 megapixel camera on the back. According to rumor, Huawei will equipped the 3000 mAh battery capacity. Since quad core processor and full HD screen will not suck up the battery life, thats mean this phone will have long life battery life for ordinary user.
Regarding the time of its release, Huawei is expected to introduce this phone to the public at the upcoming Mobile World Congress in Barcelona next month, so let's wait.