Huawei has planning to beat Apple and Samsung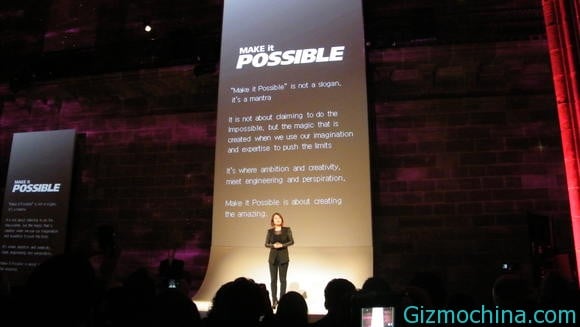 The Chinese mobile phone giant, Huawei unveiled the world's fastest quad-core smartphone through the Huawei Ascend P2, the company also introduced new concept: "make it possible". Forbes magazine reported on March 4, Huawei hopes to line practices words Instead, take Apple and Samsung.

Leading U.S. technology blog Business Insider reports; Wan Biao, CEO of Huawei Smartphone revealed in an interview with the media before, Huawei's goal is to surpass Apple and Samsung in the mobile phone market. Currently, Samsung and Apple in the consumer market among the top two.
In 2012, the Huawei consumer business group to achieve global sales revenues of 48.4 billion yuan, a year-on-year growth of 10%. As a whole, shipments of 127 million units, of which smart phone shipments of 32 million units, a year-on-year growth of 60%. The fourth quarter of 2012, according to IDC statistics, Huawei smartphone is ranked third in the world.
Huawei Terminal claims, Ascend P2 is "the world's fastest 4G phones. Wan Biao said this is due to Huawei or network equipment manufacturers." When we in the development of network equipment, we are also developing corresponding chip that other companies can not be done in addition to Huawei, Samsung is no exception. 10,000 R&D staff to develop wireless technology Samsung has to show screen technology, Huawei has communication technology."