Korean version of the Samsung Galaxy S4 (SHV-E300S) is not equipped with the eight-core processor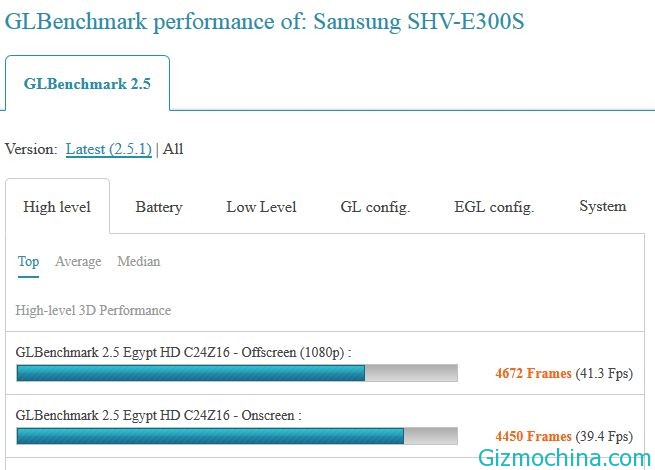 Samsung Galaxy S4 has been rumors for a couple of months, but his mystery still failed to uncover.

If the information is true, then this is indeed a good news we can see its 3D performance reached 41.3 fps, frames and Galaxy S3, Galaxy Note 2 than it is quite powerful! At the same time you can also see the 1080p full HD 1,920 x 1,080 resolution.
But unfortunately, did not use the eight-core Exynos 5 processors have been widely speculated before.