Wikipad released 7 inch gaming tablet with $250 USD price tag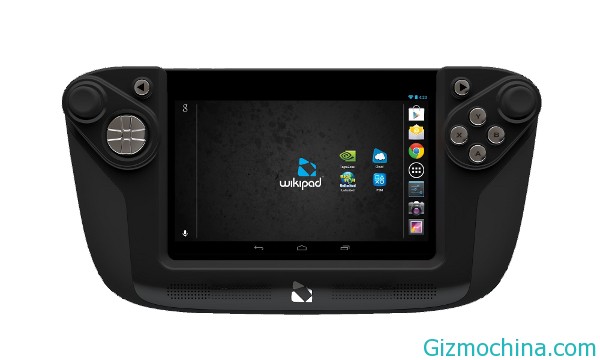 Since October last year, we have been waiting for the launch of the new Tablet PC from WikiPad, a new game console with Android based operating system, coming with 7-inch screen size and packs with joystick which can be attach to the tablet, thats the Wikipad Gamestop.

Today's news may make you happy, because Wikipad has released 7-inch new tablet which offers the same aspect with fomerly version, and the price set at $ 250 (about 1558 yuan). Wikipad is a revolutionary product, so that the game and the perfect integration of the Tablet PC. It combines the latest hardware and software, the biggest design innovation is the Tablet PC and the control handle. Allowing the player to experience the ultimate fun game.
The re-launch of Wikipad console is designed for a tablet PC and a removable game controller case. The technical specifications of the 7 inch screen is exactly the same as earlier expected to launch the big screen.
It uses Nvidia's Tegra 3 processor, has 16GB of built-in storage space and supports up to 32GB of expansion capacity. Wikipad president of sales Fraser Townley said, "an unexpected defect has been 100% resolved we can quickly released to the market and then wait for it to sink in an immature product, or carved out a perfect the equipment, and the success of "In view of this situation, we did not choose, Wikipad must be perfect."
It is reported that the 10-inch Wikipad product is still in development, yet the price and the message of the Global Offering. But as long as the news came to light, we will be the first to tell you.