Android 4.2.2 updated launched on GSM version of Galaxy Nexus and Nexus Tablet PC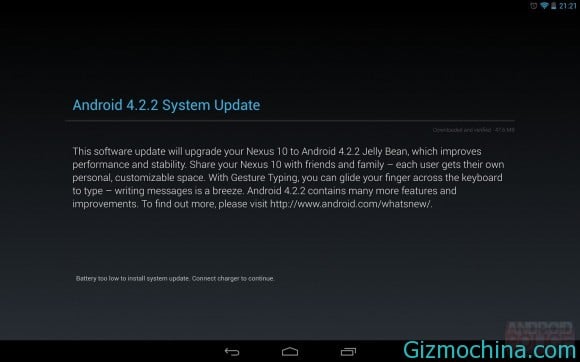 Android 4.2.2 Galaxy has been embed on GSM version of Nexus phone, Nexus 7 and Nexus 10 Tablet PC-based update first appeared on Reddit.

Although the official did not admit to publish updated, but all signs point to the performance of your equipment will be in the future within a very short period of time is updated.
Bluetooth audio problem has been corrected in some Reddit users say they have received updates, the updated version of Bluetooth is still only need to disconnect from the network of wireless mobile data network can be used.
Accordance with the Android screenshot updated version number jdq39, and the size of 47.6mb.