Comparison the old and new Androis OS on PiPO M8 Pro and RAMOS W30HD Android tablet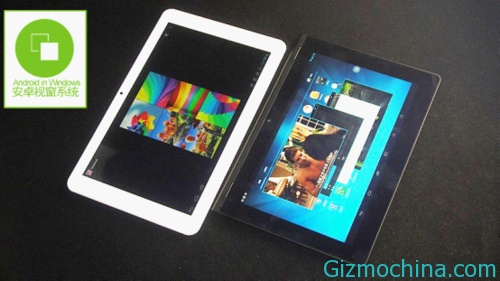 Android development today has come to 4.2.2 version, but all we know that Android has been update to newer operating system, the new version is Android OS 4.3 Jelly Bean. compared with an increase of the system is extremely rich spectacle. The new feature that we found in the new Android version is multithreaded and multi-window gestures, and ease of use interface.
And now we have a compariosn between PiPO M8 Pro with 7.9 inch screen 1024 x 720 resolution and the RAMOS W30HD that packs with 9,4 inch screen and 1280 x 800 pixel resolution, both tablet is running diferent operting systems and we want to see which is the best.
here are the comparison table: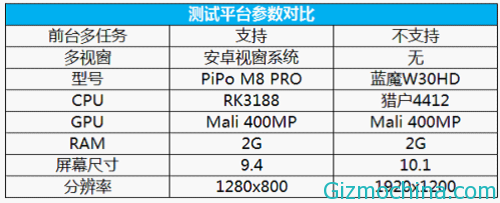 And you can watch the video through the link below:
http://player.youku.com/player.php/sid/XNTg1NTcyNzc2/v.swf
This window system must be installed in 4.2.2 above, where the greatest pleasure is a multi-process applications.
We all know that Android and iOS are different, is a multi-threaded system. But in the past failed to play this advantage. Such as switching process, the previous program are minimized, suspended during this time (such as white paper machine). Add to Windows systems, open the window before the computer running the way, without disturbing each other, hand in hand. Simultaneously it is also more convenient than repeatedly switch. I can browse the Web, watching video, plus edit pictures and play games. Here cite only one example, the user may be more to their needs by analogy. Multi-window will undoubtedly closer to join a Windows mode of operation, even if new to Android will be very easy to use.
Can handle up to four windows, and sometimes messy position, the right of the screen by clicking on the "Quick arrangement" in order to be able to form 1/4 area overlay or tile finishing. All windows are can customize the size, change the position. The gesture of the window to exit Shuaixiang side, these novel gesture will make Android system to give you a different new experience.