Sony C6802 smartphone, leaked on the Internet with a Full HD screen and Android 4.2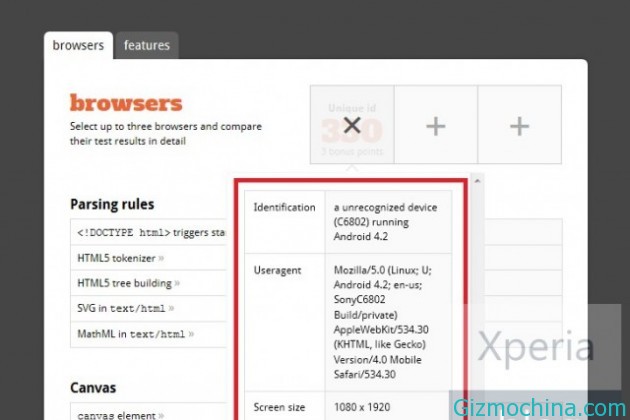 Sony Xperia Z and ZL are the two latest handsets introduced by Sony Mobile earlier this year. And, even though the phone is not marketed widely, a Japan-based company is rumored to have set up the latest release of the next smartphone device.

The mobile phone is called Sony C6802 recently leaked on the internet. The presence of mobile phones is shown in a test web browser using HTML5 Test. And, in these tests, it appears that this phone has a specification that is quite advanced, although not too much information about this product.
From these tests we know that this phone has a full HD display with a resolution of 1920 x 1080 pixels. Not yet known the size of the screen of this phone. In addition, this phone also still using  Android 4.2 Jelly Bean operating system. But Google is now preparing the new Android OS 5.0 is likely to be launched this year.