GooPhone One, is the HTC One knock-off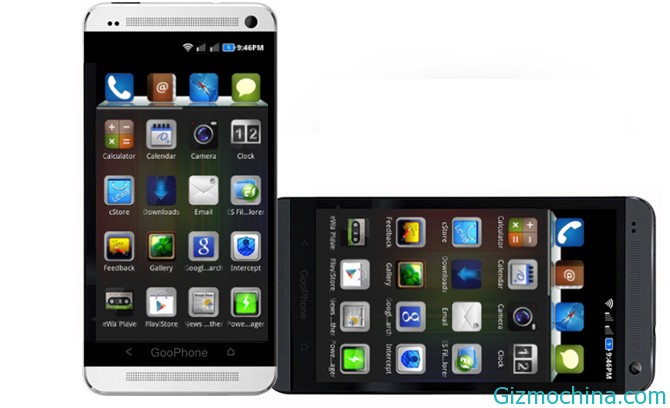 GooPhone is one of Chinese manufacturer which has been sucessfully making iPhone 5 smartphone knock-off with previous GooPhone i5 Android smartphone, and now they ready to making GooPhone One as the HTC One knock-off smartphone.

GooPhone One is offers with same design with the new flagship HTC One smartphone which has been released on February 19th, but GooPhone One has been available before HTC One launching.
GooPhone is running Android OS and powered by quad-core processor from MediaTek chipset manufacturer and offers with lower price than original HTC One smartphone.