Video: Comparing HTC One vs HTC Droid DNA (Butterfly)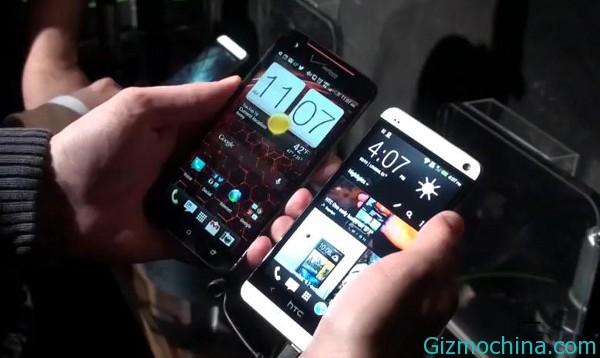 We've covered the video comparison between HTC One vs Google Nexus 4 smartphone, and now we have a couple video showing the HTC One vs HTC Droid DNA (aka HTC Bytterfly).

HTC One is the flagship smartphone from HTC which has been released on February 19th in New York and London, HTC One smartphone is come with aluminium unibody, packs with 4.7-inch 1080p display, and support for LTE connectivity, this is the fastest internet speed for today mobile technology.
This phone has very sleek and slim with crafted aluminium unibody sits comfortably in the hand, HTC also embed unique antenna technology those smartphone body which helps to achieve good signal for all communication needs.
Here are the video HTC One vs HTC Droid DNA (aka Butterfly):