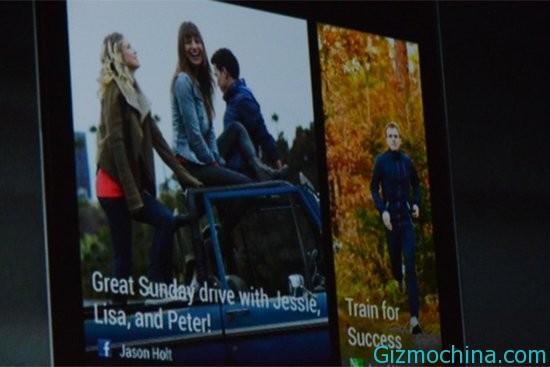 HTC has been unveiled their new flagship smartphone, HTC One or recently known as HTC M7 smartphone, this phone bring new user interface HTC Sense UI 5.0 and HTC BlinkFeed feature, what is the HTC BlinkFeed is? in this article we want to show you the brief of HTC BlinkFeed in HTC One smartphone.

HTC Sense UI 5.0 is the brand new Sense UI design which is more simple and clear, and also bring the most important updates – Added the HTC BlinkFeed function. The HTC BlinkFeed in the HTC One smartphone is the core part of the mobile phone experience, one of the biggest highlights of the new Sense interface. The eye-catching the HTC BlinkFeed effect, it can be a messy desktop integration into a separate flow of personal information.
Which can display the latest social status, news, entertainment and lifestyle information, photos, and other content. As a result, you do not have to open a separate application to see what had happened recently, all the contents are displayed in one place.
All in all, HTC BlinkFeed role is to different sources of information aggregation, and then all of the latest information in one place, so the user can understand that all content, no need to switch back and forth between applications.
To achieve this effect, HTC will provide 1400 global and local media sources of information, every day can be received over 10,000 news articles. These media sources are some well-known global media, such as AOL, ESPN, MTV, Vice Media, CoolHunting, the Associated Press and other.