iPhone 5S will using fingerprint sensor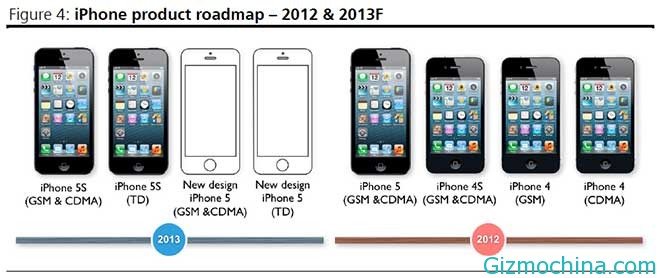 KGI Securities analyst, Ming-Chi Kuo issued a report claiming that Apple will unveil the new iPhone 5S and cheap version iPhone OS 7 in June, the sale will begin in July.

These dates is earlier than the iPhone launching last year. If so, Apple may be trying to avoid the mistakes of last year, which pushed back the launch of the iPhone 5 a-retreat make room for competitors to take market share. But as a result, this year's new iPhone will have a base design of the iPhone 5.
Kuo said that the two models of new iPhones will support LTE. While the differences between iPhone 5S and iPhone 5 will be in the processor speed, camera with Smart flashwhich will be use white or yellow depending on the surrounding lighting conditions automatically.
For iPhone 5S will use fingerprint chip under the Home button as additional security. While the cheaper version of the iPhone will use a combination of plastic casing and fiberglass material, which makes it lighter and smaller, and easier to use different colors. Yet it seems this device will be heavier than the 5S which covered with aluminum casing.
Previously, Kuo has a good track record in predicting Apple product a couple of announcements in recent years. But awe have not official information untill Apple unveiled the new iPhone.