Surface Pro clone tablet from HKC Technology appear in CeBIT 2013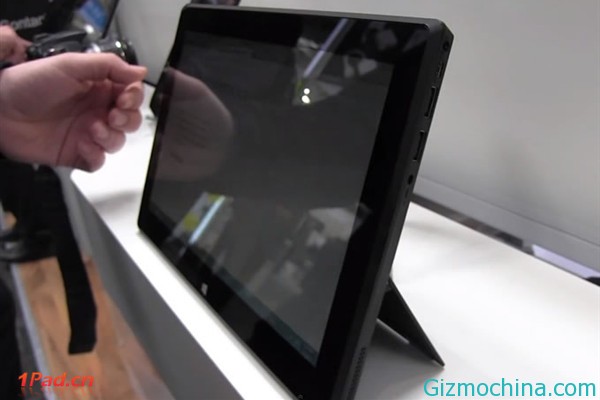 Surface Pro has started selling in the United States and Canada, but in other regions, including China, will have to wait until the end of this month to be possible to buy this product.

But a few days ago at CeBIT, we are familiar with the domestic digital manufacturers HKC has demonstrated a Surface Pro imitation products and some foreign media telling this product is pretty good.
HKC technology, this has the same look with Surface design, just the screen into a 13.3-inch (with unknown resolution), but also optional Core i3 or i5 processor with 32GB or 64GB SSD.
In addition this HKC cottage Surface also has a 5-megapixel rear camera and 2.0 megapixel front camera, the most domineering It also has a SIM card slot. It is reported that this cottage Surface i3 version has priced at $ 350 USD.
Here is the demo video: