Gionee GN818T, first smartphone with Kevlar Design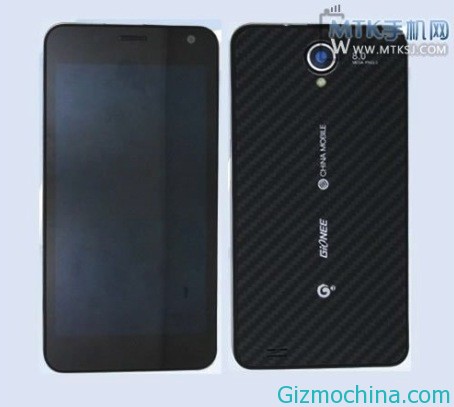 After the Motorola Razr Maxx and the Razr Maxx HD popular with kevlar design on the back, now turn Gionee GN818T who reportedly also been adopted the same material.

The new Gionee GN818T is the first Chinese smartphone made ​​by Gionee Communication Equipment in the presence of kevlar design on the back. By doing so, Gionee was arguably a step ahead of other top manufacturers in China to introduce smartphone with kevlar design.
Gionee GN818T is provided by the presence of 4.65 inch AMOLED touch screen that supports HD resolution (1280 x 720 pixels). In addition, the phone also has a bezel made ​​of metal and carbon fiber body thickness is only 7.6mm thickness.
This phone is powered by MediaTek MT6589 dual core processor running on 1.2GHz clock-speed and sports with 2GB of RAM plus, running on Android 4.0 Ice Cream Sandwich operating system.
The Gionee GN818T is also has powerful 8 megapixel rear camera and 1 megapixel front-facing camera and 1800mAh capacity battery.
Gionee GN818T are specialized devices that are marketed in China through the China Mobile since there is a China Mobile logo on the back of the device. There is also Gionee CBT1805 for global market which has a same specs.
This phone is available in Chinese market for 1499 RMB or $230 USD price tag.