Dakele Phone 2, Galaxy Note II knock-off with 5,5 inch and Quad-core chipset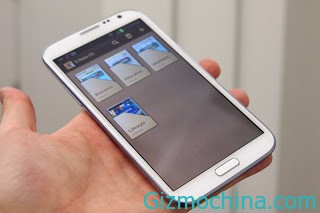 Samsung Galaxy Note II is the one of popular smartphone from samsung thats why there is so many Chinese manufacturer made the imitation Samsung Galaxy S II (SGS II) smartphone out there. One of the products is called Dakele Phone 2, which has the same design and form factor with Galaxy S II.

Not just the form factor, this phone also has the same screen size with SGS II, the screen is packs with 5,5 inch  with HD 720 resolution and powered by Mediatek 1,2 GHz chipset.
The Dakele Phone 2 also sports with 2GB of RAM and equipped with 13 megapixel rear facing camera and powered by 3000 mAh battery capacity. The interesting point is, this phone running their own operating systes thats called Dakele OS or Cola OS, this OS is based on Android 4.1 Jelly Bean with some modification so this OS is very unique and different with regular Android OS.
This phone is already available in Chinese market for $241 USD price tag.