Drink Coca-Cola and Win Xiaomi phone!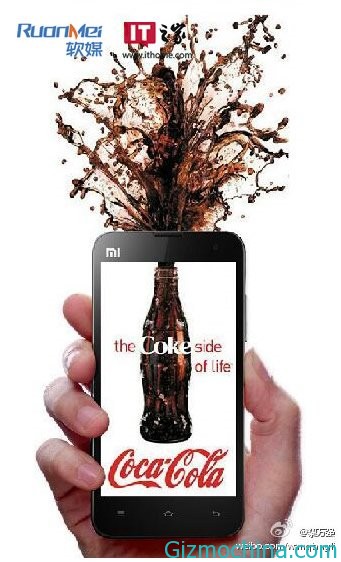 If you're stay in China you are very lucky! because one of smartphone manufacturer, Xiaomi is now team up with Coca-Cola and there is a contest it's called "XiaoMi Treat You Drink Coca-Cola".

Xiaomi is preparing 300 millions Coca-Cola bottles thats printed with Xiaomi Smartphone image, and those bottles is spread through three state of China, you can get the limited edition of Xiaomi themes and wallpaper picture of Coca-Cola, for more information pelase visit the Xiaomi Website here.