Samsung GamePad accesories has $112.99 price tag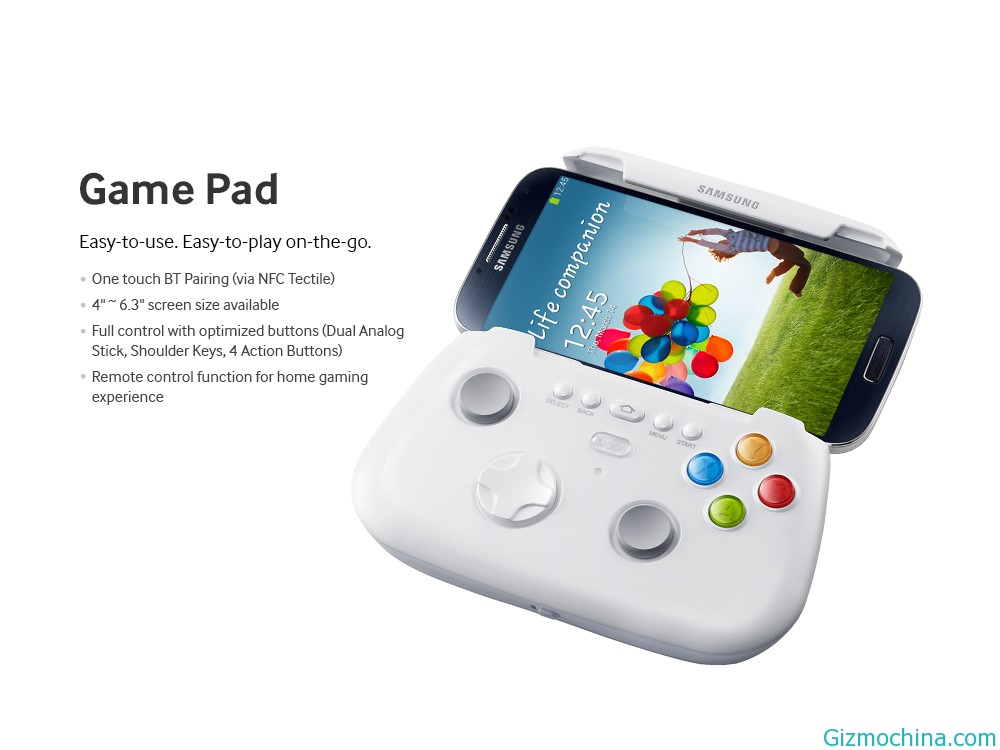 As we mention in our article before, Samsung is preapring lot's of accesories for their smartphone products, especially for Samsung Galaxy S 4 smartphone.

On of the nice accessories is GamePad that turn your Galaxy S 4 into gaming console devices, and this accessories also compatible with other Samsung products such as Galaxy S III and galaxy Note line up.
And now, we have an information from foreign retail store, MobileFun is one of U.S. based retail store is oofers those accessories for $112,99 price tag, and starting today they have open the pre-order for that GamePad.