Onda V818 mini, the first tablet with A31s quad-core processor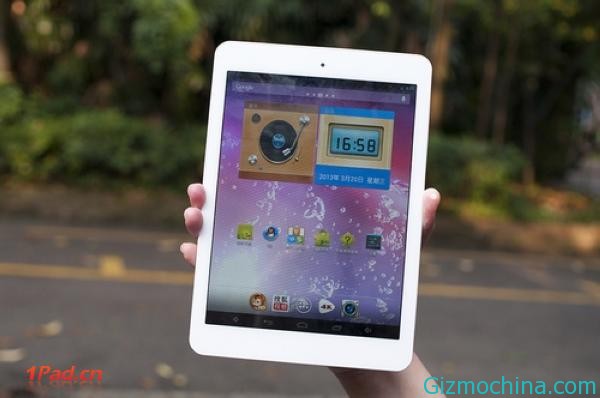 The using of AllWinner chipset is becoming more popular in Chinese tablet manufacturer, since the AllWinner offers more cheaper price without sacrifice the performance.

And now, AllWinner has been introducing their new processor, this is the downgrade version from AllWInner A31 and this new chipset is called AllWinner A31s, this products is offers the maximumperformance but offers with very friendly price.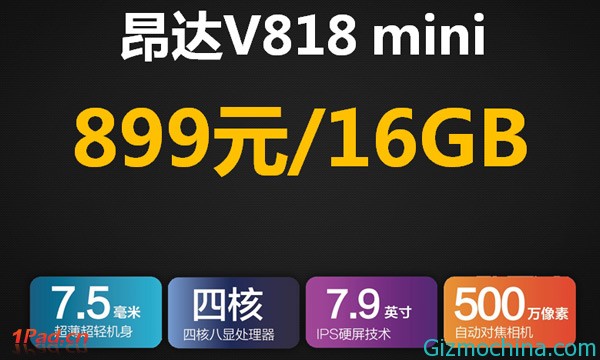 AllWinner A31s, a cost down version of A31, specifically designed for phablets and tablet devices. Like AllWinner A31, AllWinner A31s is also a quad core Cortex A7 processor with PowerVR SGX544MP2 GPU (8 shader engines). This chipset has some reduction the performace, this processor does not support the retina display dual-channel RGB / CPU LCD 2048×1536 at 60fps, the recommended LCD resolution up to 1280×800.
Memory is also reduced, there is the camera supports up to 5 megapixels, this actually does not affect Anyway, most of the camera interpolation take ten years ago, 2 megapixel camera card shoot out photos, definitely better than 8 megapixel photo shoot, the mobile device camera using CMOS is too small.
The AllWinner A31s not mean bad performance, but this processor has reduce power consumption, in addition to its support for better communication module, more suitable for the development of 3G Tablet PC
Onda V818 mini is the first tablet device which powered by AllWinner A31s chipset, packs with 7.9-inch screen size, sports with 16GB flash memory, the official price is 899 yuan or equal to $145 US.
The Onda V818 mini appearance is still very good, its look like an iPad Mini, but the interesting point is this tablet is not too pricey for most of us but offers a nice specs and performance.