The official picture of ZTE Grand X Quad has been leak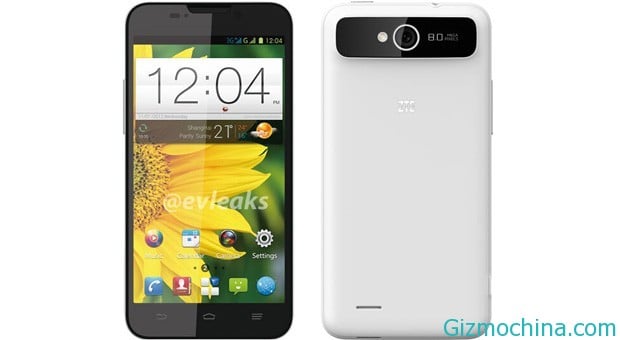 Back in January this year, we have covered the news about ZTE V987 Quad-core smartphone, this phone is now apparently got the official name as ZTE Grand X Quad.
This phone has a similiar design with ZTE Grand S but the specs is different. we already know most of the specs from last time: packs with 5-inch 720p screen display, at 1.2GHz quad-core chip, sports with 8 megapixel rear-facing camera, support for dual-SIM card (WCDMA plus GSM) and a powered by removable 2,500mAh battery capacity.
This is the one of budget phone from ZTE, although this phone has already on the market since last February for just 1,699 yuan or about $270 US, but ZTE never officially release this phone, and now we got the official picture from ZTE, it's seems ZTE trying to make announcement and ready to compete with other manufacturer in budget phone market.