Shanda Bambook Smartwatch can last up to 7 days in single charge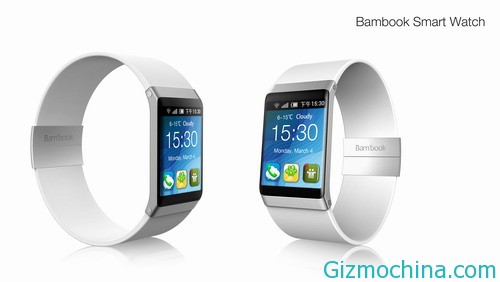 Shanda electronic has been unveiled their new gadget, Bambook Smart Watch this device will be  packed with 1.25 inch screen. Using Sharp Memory LCD monochrome display, and can be standby time of up to 7 days.

The display features similar to the Amazon Kindle reader can see the dial content, even in bright light.
Prior to the The Shanda electronics has revealed, Bambook Smart Watch has been using E-lnk screen smart watches prototype. Recent information on the final market of non-touch models (single-color LCD screen) and touch models (OLED screen).
The Memory LCD advantages compared to the E-lnk screen: display good case can also keep watch seven days standby to be much higher.
LCD screen of the cost is slightly higher than the E-lnk screen price, which means that its market price or slightly higher than the $70-  $80 US. The touch-screen version of the retail price of about $ 100. The two products will be listed in June this year.
Currently, smart watches have become the many technology giants focus of competition, to the Smartphone giant manufacturer including Apple, Google, Samsung, LG and other have in the development of related products.