Bambook smart watch ready to enter the market on June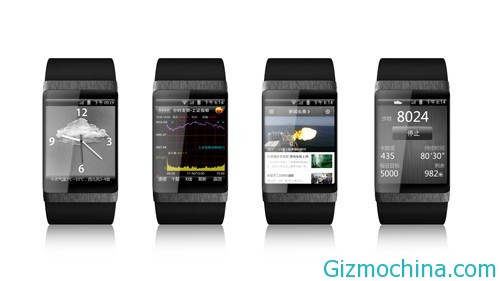 The Smart watch or wearable PC is becoming more popular since Apple is planning to built iWatch, that's the wrist-wacth like computing and now some manufacturer is ready to built the same device, inclucing Shanda, the one of Chinese electronic manufacturer is ready to unveiled the Bambook Smart Watch as a companion device for smartphone.

Shanda will start selling their Bambook Smart Watch on June and ready to compete with Apple iWatch and Samsung Altius.
The Bambook Smart Watch and named after its line of smartphones and e-readers, will run on both Android and Firefox, making it potentially the most flexible smartwatch in the world.
The connection between this watch with smartphone is using Bluetooth and this phone will also has  NFC (Near Field Communication) technology for various function.
The interesting is the smart watch will have an e-ink screen, suggesting the company expects wearers to use it as a reading device. e-ink is the best screen for low power consumption but bright and clear to dsplaying the information on small screen.
Shanda CEO, Gu Xiaobin revealed that their next electronic products will launch a new series of smart devices, home consumer end products, including smart terminal phone for home or office user.
For a while now, there is no detailed information about the price of bambook Smart Watch, but there will be heading to market on June this year.