The most awaited Apple iWatch to be showcased at IFA, Berlin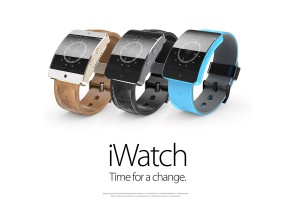 Rumours are there about the launch of 'iWatch' by the leading innovators in the field of smart gadgets, Apple. The product has already been claimed as a "new wearable" by John Paczkowski. It is anticipated that the 'iWatch' will make its debut along with the 'iPhone 6'. The event where this big launch will occur is the IFA, Berlin, which is going to be held on 9 september 2014.
Earlier in June, John Paczkowski avowed that 'iWatch' will be launched in October 2014, but the before time release of 'iWatch' is definitely a good news for the Apple lovers. But it is still expected that Apple will conduct an event in October for the launch of iPads. There is no confirmation about the 'iWatch event from the officials of the Apple. Rumours are there that Apple will only uncover the product and will launch the product at some other event.
It is expected that 'iWatch' will have biometric sensors and it will be more focused on health and fitness. The device will be able to measure the heart rate and other feedback depending on the user's activity. This data could be linked and used with the help of an app of iOS8, Health app. There are no comments from any expert over the specifications and hardware of the device.
This product from the global leaders could be a medical expert for the users in today's fast moving life.