HDC One Android smartphone is HTC One knock-off device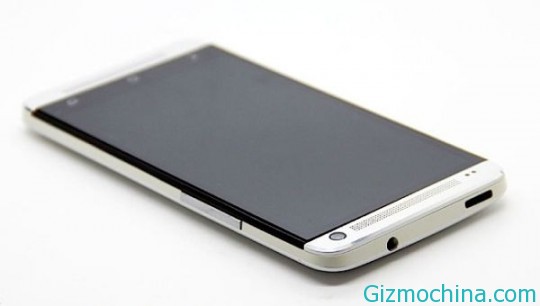 HTC One is the flagship smartphone from HTC but now there is another manufacturer which built th same design thats called HDC One.

HDC One smartphone is running Android 4.2. And The most eye-catching is that it is almost identical to the HTC One look and low price for only about 1000 yuan or $160 USD. The phone is expected to be on sale on April 1st this year.
This imitation phone has same design with HTC One, except the internal component and hardware configuration is very different since this phone is offers with low budget.
HDC One equipped with 1.2GHz quad-core processor from MediaTek, while the HTC One is powered by Qualcomm 600 processor equipped with HTC One is completely different, and HDC One running the latest Android 4.2 system.
HDC One also equipped with 1GB RAM, the display is 720p HD resolution, packs with a 8 megapixels rear camera, with 2 million pixels front camera. The HDC One only equipped with a 1700 mA battery, is too small capacity for some users.