The HTC One 802w expose in China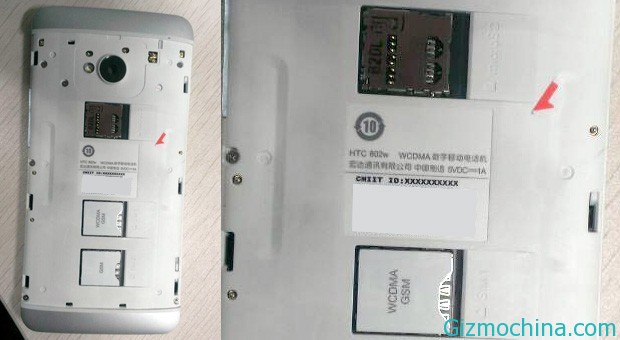 One of the Sina Weibo services has been published HTC One 802w recently, that phone is intended for the Chinese market through carrier China Unicom.

From the photos he uploaded, it appears HTC One version has some differences with HTC One international version. This HTC One 802w is equipped with two SIM card (WCDMA and GSM) and a microSD slot.
As we know, that the HTC One international version does not have a microSD slot. This smartphone is also sports with 32GB or 64GB internal memory. For most users, this feature is important because the microSD slot can increase storage capacity. But some other users have already had enough with the internal memory.
HTC One 802w is provided by China Unicom. There is no further information whether the type of 802t to China Mobile (TD-SCDMA) and 802d for China Telecom (CDMA) also has a similar feature. For the European version, the HTC One have code 801n and 801e also available without a microSD slot.