The Benchmark test of Samsung Galaxy S4 Exynoss chipset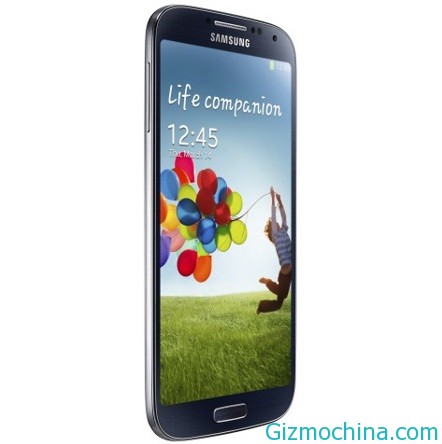 As we know, Samsung Galaxy S4 is prepared in two versions of the processor, Snapdragon 600 and the Exynos 5 Octa. However, those phone has different performance, Samsung has preparing the 3 kind of Galaxy S4 model with different chip and speed variations.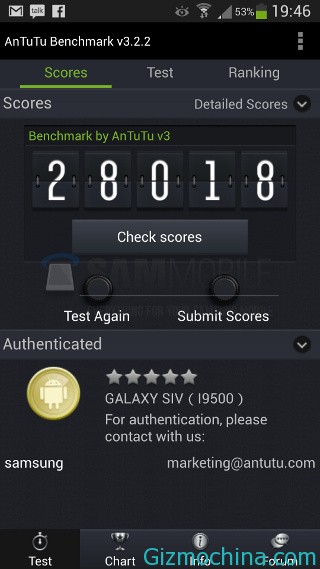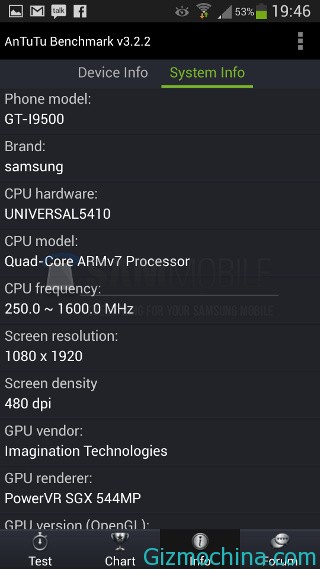 All three models are :
GT-I9500 – Exynos 5 Octa 1.6 GHz without LTE
GT-I9505 – Snapdragon 600 1.9 GHz with LTE
SHV-E300S – Exynos 5 Octa 1.8 GHz with LTE
And now, it has been found to yield benchmark of Galaxy S4 based on  Exynoss 5 Octa in Antutu. From the benchmark results is known that the Galaxy S4 with Exynos 5 Octa chip series GT-I9500 is beat the Galaxy S4 Snapdragon 600 (GT-I9505). GT-I9500 achieve a score of more than 28,000 while the GT-I9505 series won only score around 23000-25000.
In addition, there are also the news that Samsung Galaxy S4 prepared specifically for Korea. The gadget is said to be able to achieve benchmark scores above 30,000 so it will be the fastest smartphone in generally smartphone in the market today.