The Picture of Samsung Galaxy Note 8.0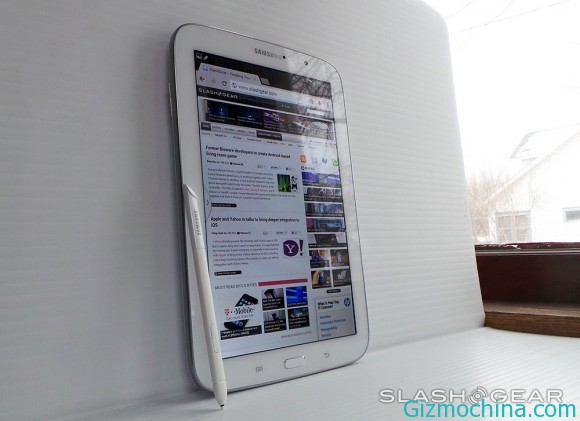 Samsung has been introducing the new generation of Galaxy Note device through the Galaxy Note 8.0, this tablet device come with S-Pen  and powered by quad-core Exynoss processor.

The new Galaxy Note 8.0 has the ideal size since the Galaxy Note 1 and Note 2 is too small for some user while the Galaxy Notew 10.1 is too big for daily habit. And this galaxy Note 8.0 is also becoming compete with iPad Mini and Samsung has also created what many will find to be the ideal size for carry-along entertainment and notes.
The screen is 8 inch with 1280 x 800 pixel and 189 pip while the ipad Mini is only offers with 163 ppi.
The Samsung Galaxy Note 8.0 come in two version, the WiFi only that leaving the 3G connectivity and the other version is the LTE 4G version that coming to USA market later this year. Any version of the tablet appears to be coming in at the same 210.8 x 135.9 x 7.95 mm – thin and light indeed at 340g.