N0.1 Mini Pad, iPad Mini knock-off exposure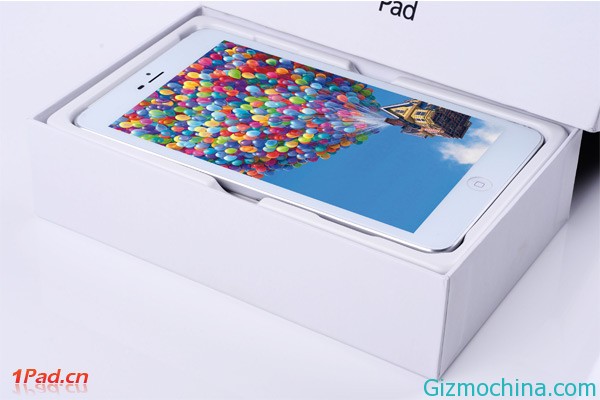 N0.1 Mini Pad is one of  Android device from Chinese maker, this device has similar design with iPad Mini, and there is two color version White and Black version.

The N0.1 Mini Pad packs with 7 inch screen size, with IPS LCD screen display this device ready to sale o April 18th with 999 yuan price or around $160 USD.
Powered by quad-core 1,2Ghz processor, the processor is more powerful than ipad Mini, and packs with 2GB or RAM and the battery is 5000 mAh is also larger than iPad Mini just only has 4400 mAh, while the N0.1 Mini Pad has 8.5mm body thicknes.
There is also 8 megapixel rear facing camera and 2 megapixel front facing camera, the N0.1 Mini Pad is also support for WCDMA 3G network, built-in GPS, WiFi and also Bluetooth.