Facebook Home launcher available for other Android smartphone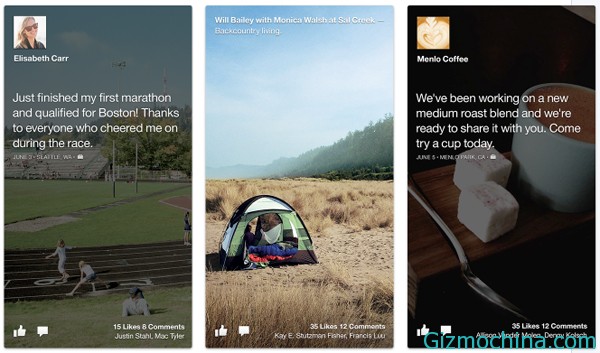 As we mentioned before, Facebook Home is now available for the other Android hadnset, while HTC First is becoming the first smartphone which embed with Facebook Home, is now you can download the Facebook Home through Google Play Store.

For a while now, Facebook Home is only available for few Android devices such as; Samsung Galaxy S III, Galaxy Note II, Galaxy S4, HTC One, HTC One X, HTC One X+ and Nexus Phones.
Using Facebook Home, the user will get the "cover feed" thats contain timelines, status and picture update from their Facebook account, and this also called as News Feed.
Fortunately, if you are using another Android phone thats not officially supported by Facebook Home, you can download and Installing the Facebook Home from XDA Developer forum member which available for Android device running Android 4.0 and up.
Just download the Facebook Home from XDA-Developer Forum and trying to download .RAR file from here http://d-h.st/qOz and Messenger files from here http://d-h.st/8jn, but you need to root your device first and we are not guarantee if your phone not working, so backup you Android phone before trying this application.