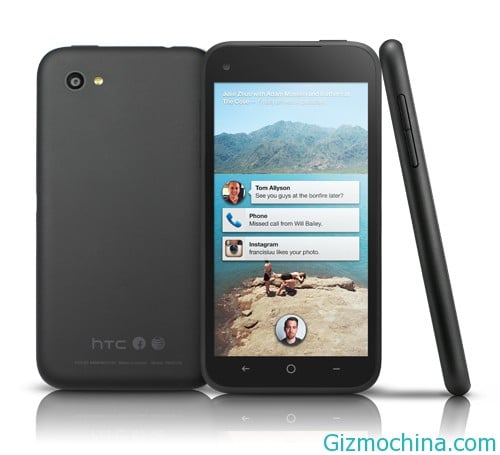 The social networking zone is boom since HTC has been unveiled the first Facebook Phone, the name of that phone is HTC First (yes, thats tha actually name).

The interesting point in those phone is Facebook Home, the apps is embedded on the HTC First phone in the main home screen, Facebook Home is show the activity of Facebook timelines and also has few features that offers by Facebook such as, inbox message, Facebook chat and view the activity of your friendlist.
And now we happy to show you the unboxing video of HTC First, we had a chance to get an early look at the handset and its retail packaging. While the package made of recycled materials. It's fitting for the device.
Notes: Facebook confirmed that this is actually "by design," but that you can easily disable cover feed from your lock screen and return to Android's traditional one.