HTC unveiled the Android Facebook phone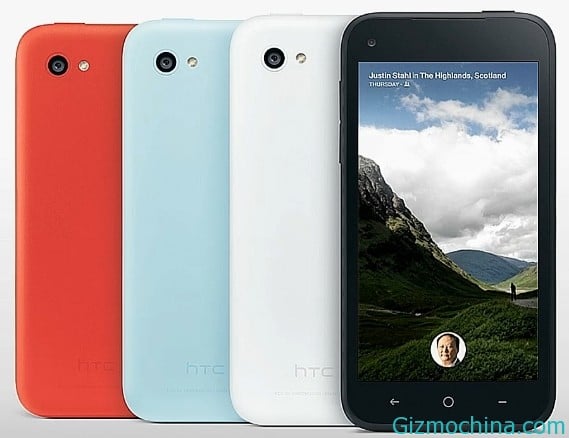 As we mention before, HTC and Facebook has been collaborating to built the Facebook phone, is now HTC has been unveiled the HTC Facebook phone to the market.

Peter Chou, CEO HTC said that the HTC First is becoming the best social phone in the market. As one of the HTC Facebook phone, the phone is packs with HTC Home apps for home user interface and HTC logo on the back cover.
This phoneis packs with a 4.3 inches screen with a resolution of 1280 x 780 pixels. Powered by Qualcomm Snapdragon processor dual core 400 with a speed of 1.4GHz. This phone also running with Android 4.1 Jelly Bean operating system is combined with the Facebook Home screen.
The phone is also sports with 1GB of RAM and 16 GB of storage, there is 5 megapixel camera with LED ash light that has a 4x digital zoom capabilities, HD video recording, and coupled with a 1.6 megapixel front facing camera.
This phone also comes with a fairly complete connectivity features. Such as NFC, Bluetooth 4.0, 4G LTE and WiFi 802.11.1/b/g/n. For power issues, there are non-removable battery that has 2000 mAh battery capacity.
This phone offered with $99,99 USD price tag through AT&T Wireless services and also available on another market soon.