World most expensive iPhone heading to China for $15 million USD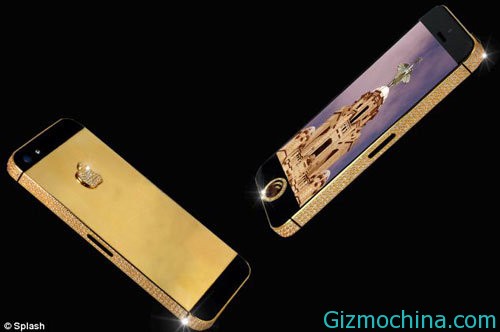 Stuart Hughes formerly nown as iPad designer which made from T-Rex bone, is now re0making the new iPhone 5 with most expensive iPhone in the world. The Black Diaomind iPhone 5 is about 15 million USD.

The most expesive and luxurious iPhone 5 is made for special custom-ordered from unamed Chinese businessman, the iPhone is consist of 26 karat gold and rela black diamond for the home key.
While the other parts is consist of 600 regular diamond, including Apple logo on the back body of those iPhone. The screen is replace and made by shappire glas which has more tougher than Gorilla Glass material.
Stuart Hughes has spend inn weeks to built this luxurious iPhone, since he built and remaking the body of this phone by him self just hand-made process.