Teardown Xiaomi 2S Android smartphone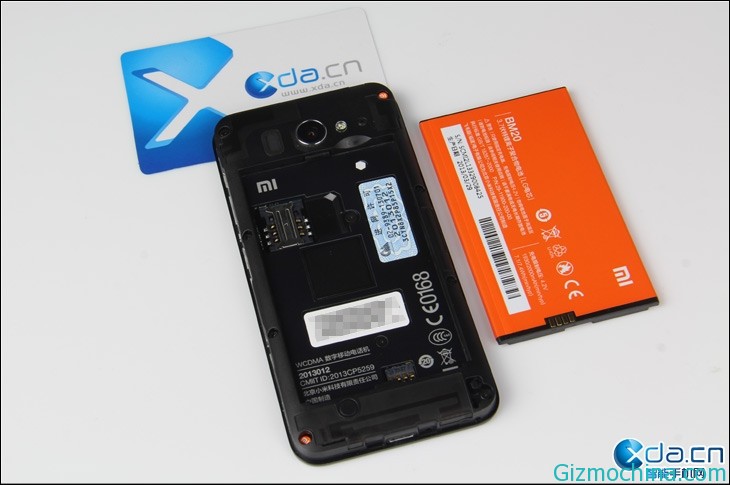 Xiaomi has already announce their new flagship smartphone, Xiaomi Mi-2A and Xiaomi Mi-2S, is now we have a teardown picture of Xiaomi Mi-2S.

As we mentioned on the other article, the new Xiaomi Mi-2S is the one of flagship smartphone which powered by Quadcore Snapdragon 600 1.7 GHz processor with 16GB of storage media. Mi-2S uses a 4.3-inch screen with a resolution of 1280 x 720 pixels. Sports with 13-megapixel rear-mounted camera and 2000 mAh battery capacity.
According to Xiaomi, the performance of Xiaomi 2S is powered by the Krait CPU 300 1.7 GHz quad-core it carries can beat Samsung Galaxy S4 Krait CPU 300 using 1.9 GHz. The testing is done by using an AnTuTu benchmark, Quadrant, and Vellamo.
①: TOSHIBA THGBM: Toshiba memory chip
②: Elpida BA164B1PM: the Elpida run memory chips (the Xiaolong 600 processor is still POP integration package)
③: Qualcomm PM8921: Qualcomm power management chip
④: Qualcomm MDM8215M: baseband chip, support DC-HSPA + network
⑤: Qualcomm WTR-1605: RF chip
⑥: SIMG 9244B0: Silicon Image Sil9244/MHL HD output chip
⑦: AVAGO ACPM-7051: multi-frequency power amplifier