Oppo Find 5 heading to Indonesian market tomorrow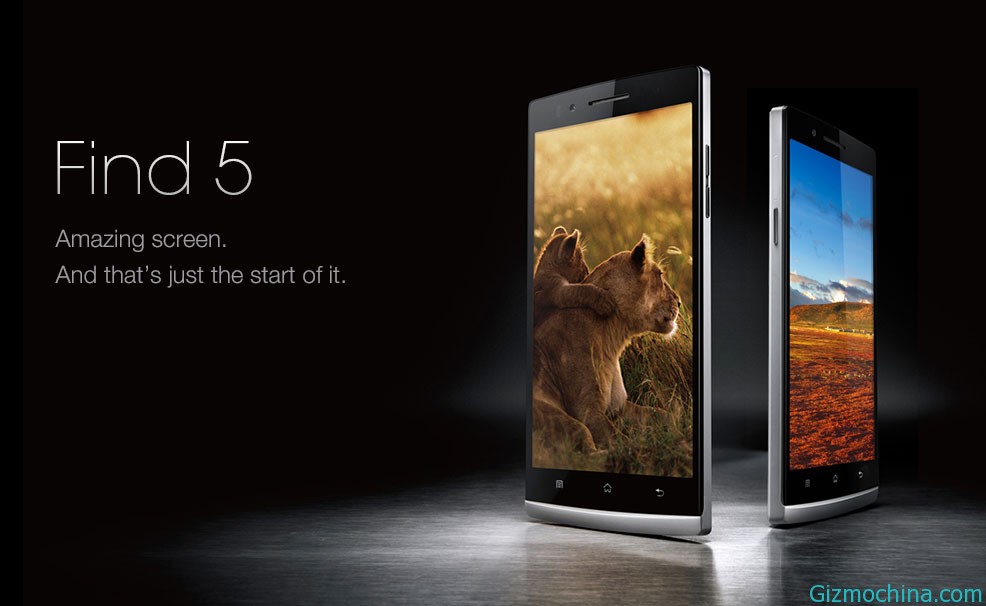 One of domestic smartphone manufacturer, Oppo is ready to release their flagship smartphone in Indonesia, Oppo Fine 5 is the smartphone that ready to hit Indonesian market since Oppo Find 5 has good quality design and specs that offered by Oppo.

On April 17th, Oppo Find 5 will hit Indonesian market, while using the word ""Find the Fifth Element", Oppo will launch the big event tomorrow.
Oppo Find 5 is the one of flagship smartphone, powered by Qualcomm Snapdragon S4 quad-core processor that running 1,5Ghz clock-speed, also equipped with Adreno 320 GPU and sports with 2GB of RAM, Oppo will compete with other smartphone manufacturer in global market.
Oppo Find 5 has 5 inch with full HD screen, 13 megapixel rear facing camera and 1,9 megapixel front facing camera, the Oppo FInd 5 is running Andrid 4.1 Jely Bean operating system.