Leaked picture of cheap version iPhone 5S has been expose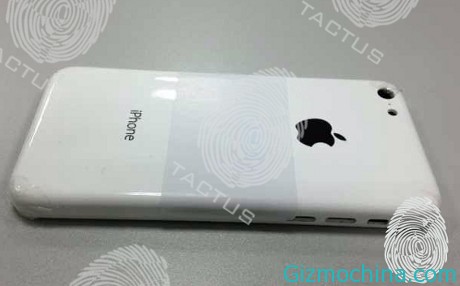 Apple reportedly will release a new cheap iPhone soon. And now we got a leaked picture the back body of cheap version iPhone 5.

To reduce the cost of manufacturing, Apple reportedly using plastic materials rather than using  metal body. It appears in the leaked where the phone looks of plastic materials.
Seen that the design model carrying unibody design which means the rear body can not be opened. This leak comes from the company called Tactus casing.
Tactus was also informed that the cheap iPhone will be launched around the end of 2013. Possibility in mid-October with a price in the range of $300 USD.
There has been no official statement from Apple regarding the existence of cheap iPhone. The analysts said, Apple needs to release a more affordable iPhone price that can compare with Android device.