Acer Iconia A1 officially released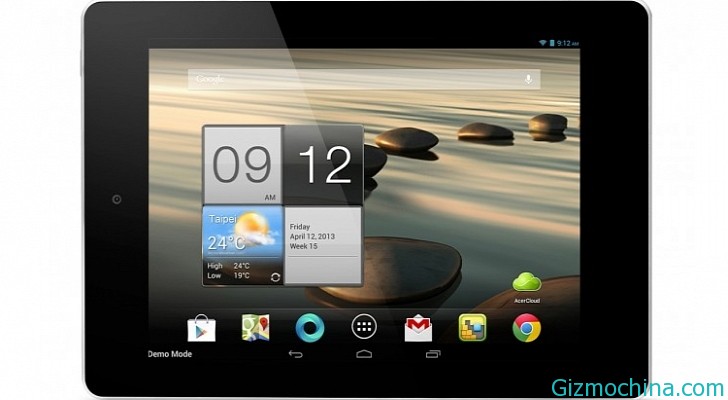 Acer finally released their new tablet that has 8 inch screen size that will be compete with iPad Mini tablet, the new Acer tablet is Acer Iconia A1 which packed with 7.9-inch screen size that is loaded by a resolution of 1024 × 768 pixels that equipped with IPS screen.

Additionally, this tablet has a quad-core 1.2 GHz processor from MediaTek, sports with 5 megapipxel camera, and 8GB of internal memory or 16GB memory. But the tablet is also equipped with a microSD slot for expanding the storage.
Acer Iconia Tab A1 has 11.1mm body thickness and 408gr of weight, while the body is covered from plasteic material. Acer Iconia A1 will be available in the market in June at a price of $ 169.99 USD for the 8GB version, while the 16GB version will has priced at $ 199 USD.