HTC Desire 608t, the new HTC smartphone for China Mobile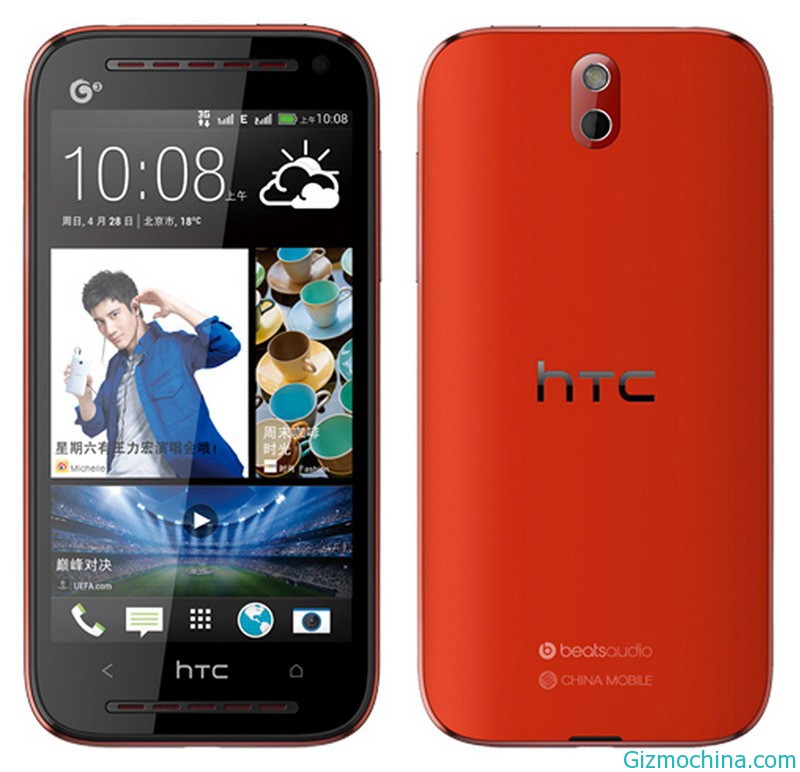 Along with the model HTC Desire 606w, HTC reportedly also has presented the latest model of HTC Desire 608t specifically intended for mid-range segment for the Chinese market.

As with the model Desire 606w, HTC Desire 608t is equally equipped by the 4.5 inch touch screen LCD with QHD resolution support for 960 × 540 pixels and also packs with the HTC Sense 5 UI.
The HTC Desire 608t is running Android 4.1 Jelly Bean operating system has also relied on the support quad core 1.2GHz processor from Qualcomm plus 1GB of RAM and 8GB of ROM.
In addition to an 8MP rear camera and 1.6MP front camera, HTC Desire 608t has also been supported by HTC BlinkFeed, HTC Hidi, NFC and others. Not only that, the latest HTC smartphone is expected to support TD-SCDMA cellular network which is under the auspices of China Mobile subscribers.
It is certainly very reasonable, the article for TD-SCDMA network compatibility reportedly be shown with the suffix letter "t" listed on the existence of the model number of the device.
In addition to the presence of features, HTC Desire 608t reportedly also been marketed with a similar price with the HTC Desire 606w. The price of that cost is about 2499 RMB, equivalent to $400 USD price per unit.