Asus Transformer Pad Infinity officially announced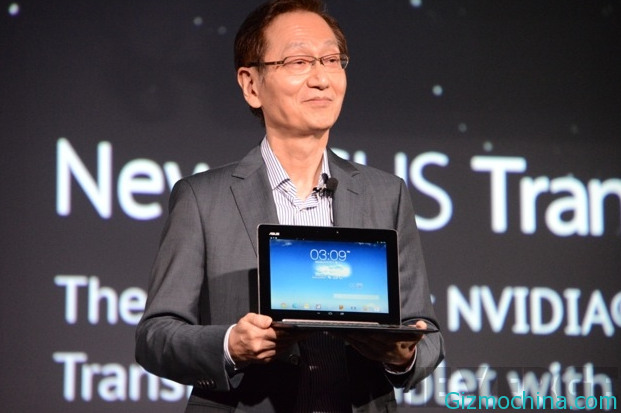 CEO of Asus has been announced their new products, the Asus Transformer Pad Infinity, this tablet is the world's fastest quad-core Cortex-A15 processor with 72-core GPU and running 1.9 GHz Tegra 4 processor.

The new Android tablet has a 10.1-inch 2560 x 1600 IPS display, a Tegra 4 processor, and 2GB of RAM. Asus promises the tablet will have enough power to output 4K video through its HDMI-out port. It also has a USB 3.0 port, 32GB of storage, an SD card slot in its base, a 5-megapixel camera, and a 1.2-megapixel front-facing camera.
As same as Transformer device lineup, this new tablet is also packs with QWERTY keyboard as a docking station that can increase the battery life and capability for user who want to type more comfortable rather than using a touchscreen keyboard.
While for now, this tablet is showed at Computex in Taipei and there is no information about the price and availability.