Firefox OS-based tablet hands-on video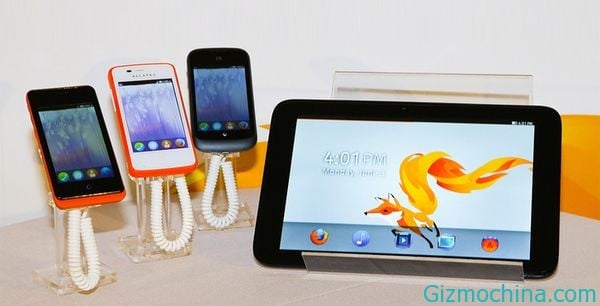 et,
While for now, the Firefox OS smartphones has already launched by some mobile phone manufacturers. But a different thing visible in the Computex 2013 in Taiwan yesterday since there is Firefox OS tablet appear on those event.
The tablet is said to still be a prototype. Mozilla Firefox OS tablet showcased with Geeksphone and Alcatel mobile phones that also use the Firefox OS.
A source said that in the construction of the tablet, Mozilla took Foxconn as tablet manufacturer. By making these tablets, Mozilla wants to give more options to consumers, especially those who use the devices connected to the Internet constantly.
Foxconn GM, Young Liu said that his company is very pleased to be working with Mozilla. By using technology based on HTML5, Firefox OS is a pretty good step to promote strategies Foxconn to give satisfaction both in terms of hardware or software.