SmartFren Indonesia bundling with Huawei Ascend W1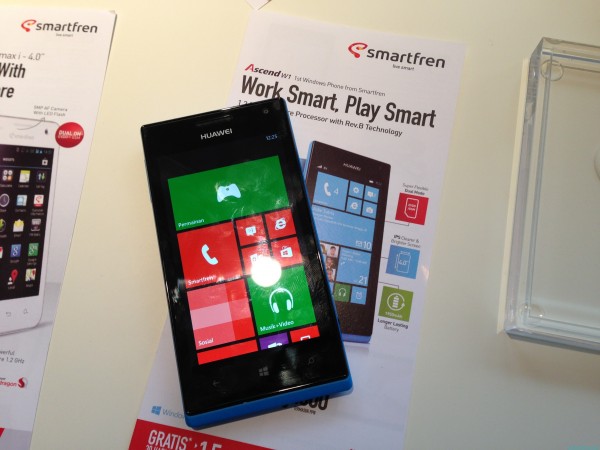 The one of Indonesian CDMA mobile provider Smartfren has just did a massive launch in Jakarta recently. Companies that have "I Hate Slow" jargon introduced the new five mobile phones , one of those smartphone is Huawei Ascend W1.

The Huawei Ascend W1, is the first smartphone from Smartfren that use Windows Phone 8. This mobile phone comes with support for CDMA2000 1X EVDO Rev.B network and GSM.
On the display, this phone has a 4-inch IPS display. Inside, there is a Snapdragon S4 dual core processor coupled Adreno 305 GPU and 512MB RAM. As a suggestion data storage, there is an 4GB of internal storage.
The phone is equipped with a 1950 mAh battery capacity. Not to forget, there is a 5 megapixel rear camera. Regarding the price, this phone is offers for $199 USD.