Short review of Sony SmartWatch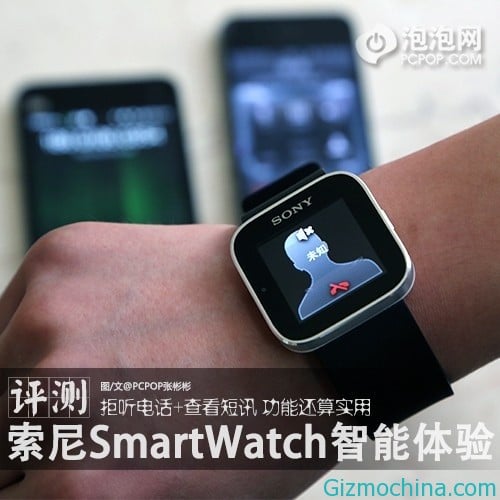 Today, many manufacturer is preparing their products, after smartphone has becoming more popular, is now time for other device is being "smart", while Google has already built "Smart Glasses" and Apple is preparing "iWatch" is now time to Sony to introducing "Sony Smart Watch".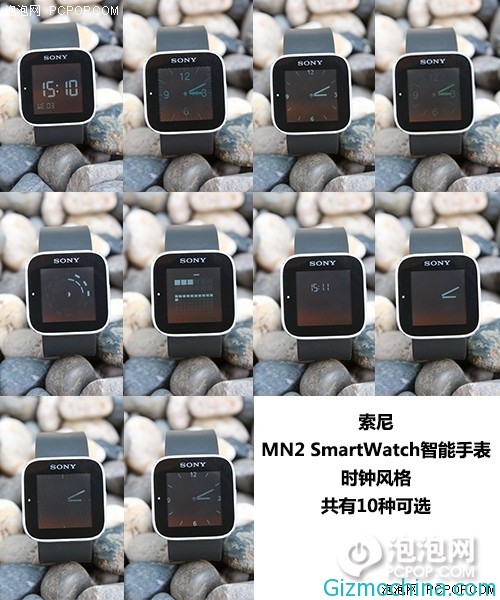 If you want to have a very cool and functional and practical wearable device, the Sony Smart Watch is probably a good choice. Although many times it looks a watch, but it was the liberation of our occupied handphone, so we do not have all the time holding the phone. In addition, its function is also very useful, so I can use it to learn the phone side of SMS, microblogging, missed calls, email and so on. Although this does not explain it completely meet my needs, but it will bring improvements of our lives.
At just 0.3 inches thin with an easy-to-wear wristband or clip, SmartWatch makes it simple to stay on top of life in style with just a tap, touch or a swipe. Read your latest text messages, emails and status updates and see who's trying to reach you, even when your phone's at the bottom of your bag.
Mention smart watches then we first thought was a combination of intelligence and watch, then this Sony Smart Watch with ordinary table What difference does it? Experience from start to start, this smart watch brings us is replaceable "Clock" interface, because here you can provide 10 kinds of different interface options.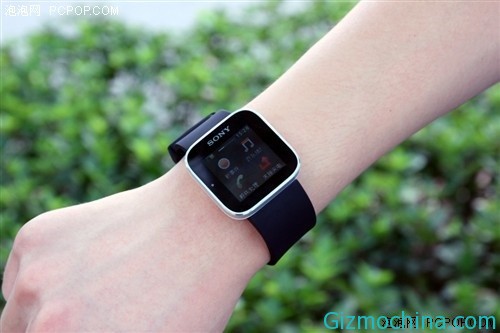 Listening to music on your Android phone? Use SmartWatch to start a playlist, skip to the next song, fast forward a track, and more.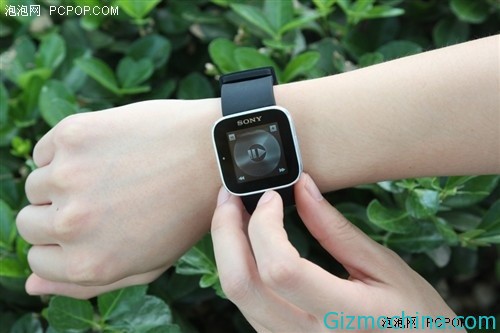 Here we experience the music player, although the screen is small, but the interface looks quite refreshing. Function, the screen above is the volume control position, the bottom control "before an" and "after one." Although the smart watch itself can not play music, but here you can directly control the regulation is the phone side of music playback and sound size.
May have a lot of friends want to use a Bluetooth headset to use with smart watches, but because the Bluetooth device is point to point (only supports one pair a device is connected). In addition, the incomparable chicken thief editorial whim in use, if the daily use of the smart watch, or encountered a particularly nasty particularly troublesome customers. Well, we can play with a smart watch phone call ends the music, so to answer the phone the way (leading to me ……) was able to escape.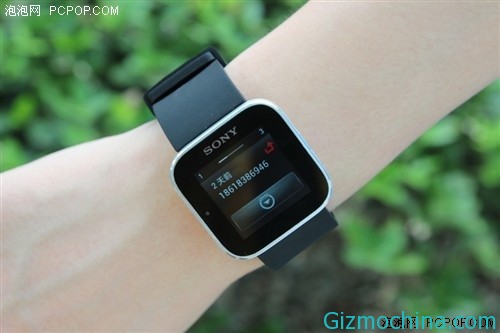 "Missed Calls" function can be directly viewed on the watch missed calls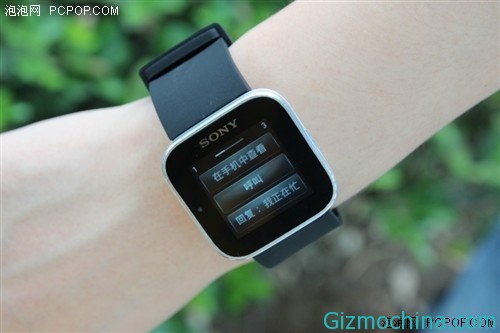 Can directly control the phone call or watch reply SMS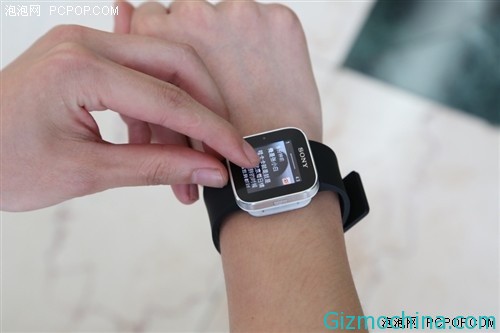 Check all your latest text messages, emails, Facebook and Twitter updates right on your wrist with no need to bother with taking out your Android phone. Browse new SmartWatch apps on Google Play for added fun and functionality.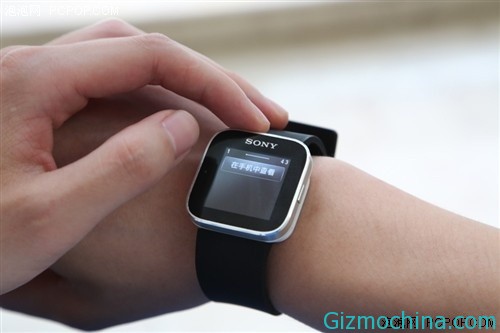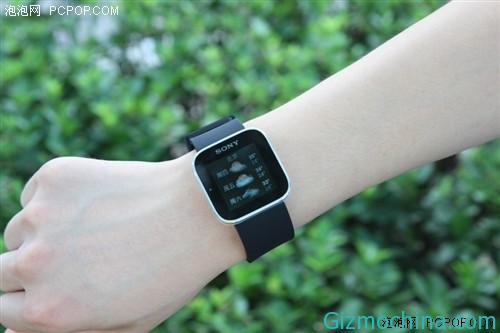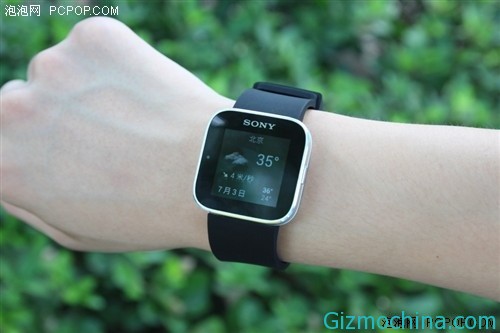 This phone has a weather feature too, and you can see today weather forecast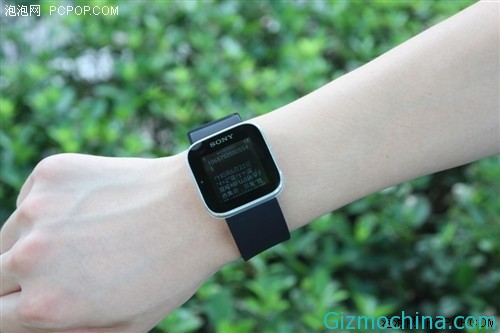 You can receive and read text message through this phone.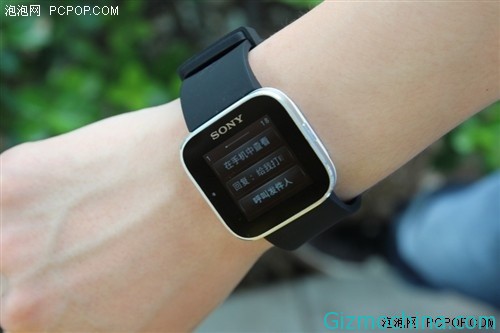 SMS function is also more prominent this smart watch function, first I could see directly on the watch phone receive text messages, and if the content of the message is more important, I can also direct "call the sender."
Sony Smart Watch for you life convenience
While Sony Smart Watch application is relatively small, because the screen is too small for some apps and there are no software developer to built their apps for this devcie. But some of the more useful features is now available, and also for a price of $ 998 yuan (or around $163 USD), the SmartWatch  is still quite high price for some people.
Sony Smart Watch phone support refused to listen and read short messages (SMS) functionality, although it can not answer the phone, but the same as I brought a lot of convenience. For example, in a meeting when I can watch reject the call directly, without having to take out your phone. If it is not convenient to use the phone in the occasion, and I can also use the Sony Smart Watch to view the messages.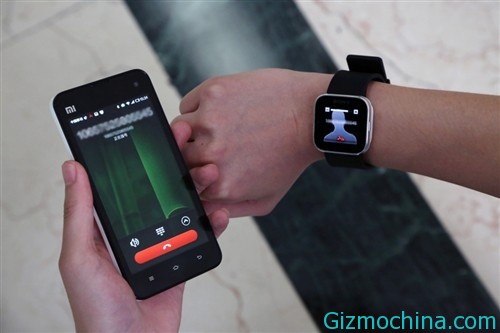 Some people always put their phone in their bag, so if you have a call or text message, you can view those message without pull out your phone from the bag.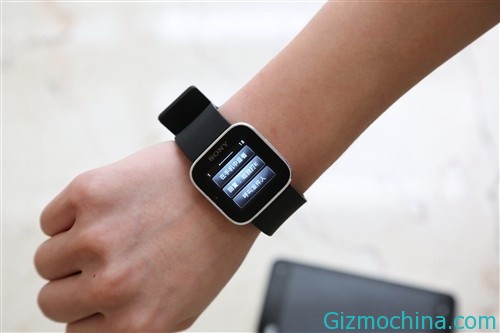 Talking about Sony SmartWatch, it would have to talk about its social functionality. For this smart watch, the first advantage is that it can reject the call and SMS viewing, followed it also has a fairly good social function, although the current situation is not perfect experience, but the main features are already implemented.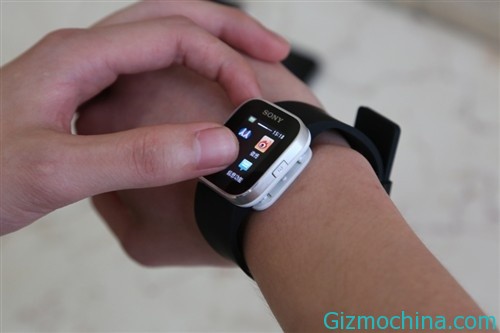 For this Sony Smart Watch, I most often used in the two social networking and microblogging software. Although it is not like a mobile phone with a very comprehensive social software features, but it can be displayed in real time on everyone update, and can be displayed in the form of vibration alert.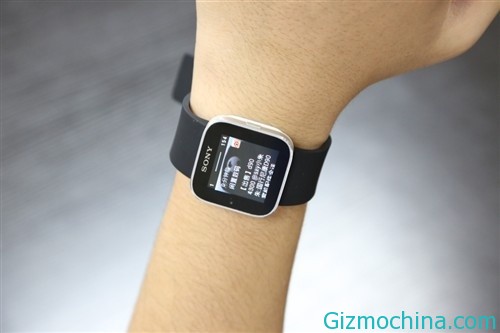 Both social software can display the latest news I personally feel very good, but unfortunately it can only display text, pictures aspect not supported. Although you can read the message from the mobilephone, but you can read all content. Although this product is not yet possible, but Sony's side come the news that Sony SmartWatch second generation will likely support for displaying a picture.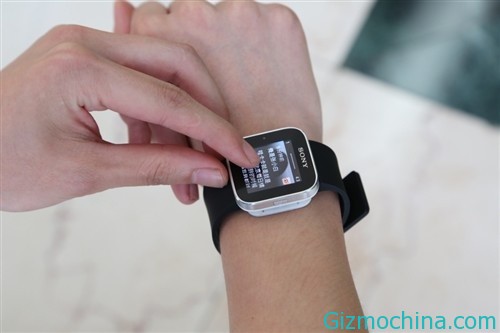 In addition to the practical use of the screen is relatively small operation not in the habit, the program runs fast and smooth operation.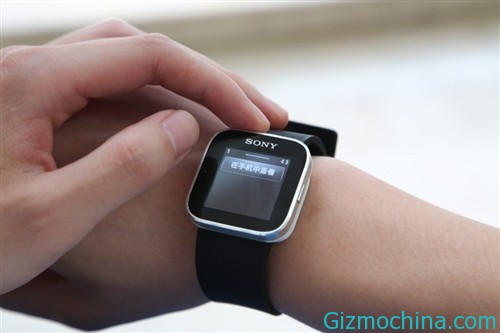 Although MN2 SmartWatch smart watches social software can not see the picture, but there is a functional design is still quite good. If you see a more interesting or catch your interest in micro-Bo, but unfortunately you do not see the picture, this time asking many do not want to open the phone, you can directly use the "view in the phone" function. This feature can issue commands directly through smart watches, mobile client will directly display the entire contents of the microblogging article.
For example concern microblogging more people can be released microblogging many are spam messages, you do not want to see. Then the Sony MN2 SmartWatch look pretty good choice (because it only displays text), when turned to see things like when displayed directly on the phone side is still very useful.
Summary: Stay on top of life with just a tap, touch or a swipe of the finger to the smooth touch screen face of the uniquely styled SmartWatch. Discretely check your text messages, emails, Facebook updates or just the time and look cooler than anyone else doing it. See who's calling before going through all the trouble of digging through your bag or taking your phone out of your pocket. Peruse awesome apps available on the Android™ market to make the most of your newest favorite accessory. At just 8mm thin and with an easy-to-wear wristband or clip, it's only a matter of time before you find yourself wondering how you ever got along without it.