Google Maps for Android updated to v7 with new UI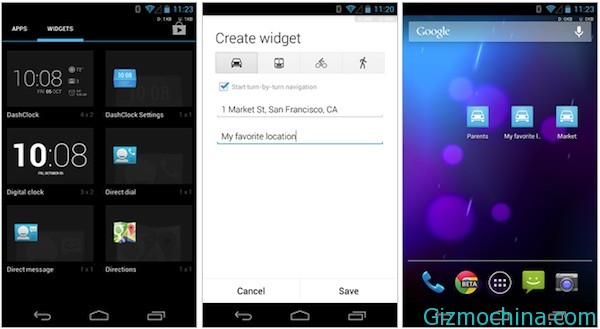 Google Maps for Android has been updated to version 7, to present a refresher on the interface.

In addition, Google has enhanced navigation features with added new features that called as  "dynamic rerouting," and traffic updates in real time. Google has recently bought Waze is an app bookmark navigation and traffic flow enough for the popular Android and iOS users, this is one sector that can be developed and will benefit Google Maps.
Google added that the update will bring a new way to search for and find local places popular to eat, drink, shop, play and hotels. The Directions "widget" could be listed under Shortcuts in some launchers, so look for it in Shortcuts instead of Widgets.